[where's feminism now?]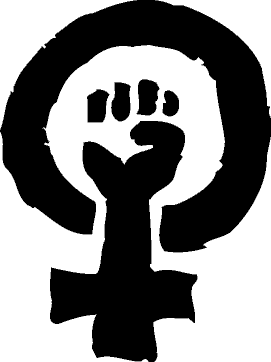 Ok. So I suppose I should begin by acknowledging what a long way the U.S. has come. I mean, a woman and a non-white guy (omg) are in the running for president. However, watching the debate on CNN this morning just highlighted that we *still* need to be aware of gender bias. Perhaps Edwards and Obama didn't mean to divert the debate from important issues like abortion, immigration, education, health care, Iraq, same-sex marriages to personal attacks causing Clinton to respond (she must have practised after the Oct. 30th *debate*)


"I've just been personally attacked again. I don't mind taking hits on my record on issues, but when somebody starts throwing mud at least we can hope it's accurate and not right out of the Republican playbook."
Though Clinton didn't want voters to see gender as the issue: "
She added they were
not attacking her because she was a woman but because she was ahead. It was a good line, even if sounded well-rehearsed, aimed at women."

Hrm...after that reponse the debate seemed to refocus on presidential issues and I was feeling optimistic. That wasn't to be long-lived as during question time an audience member, a young woman, decided to invoke her right to query the system. She looked straight at Clinton and asked whether pearls or diamonds were her favourite. What?! That seems such an odd question and I wonder whether it was a plant to remind the voting public that at the end of the day Clinton is *just* a woman and should be relegated to the private sphere where concerns over which accouterment to employ reign supreme (or at least parallel with getting dinner ready).


I didn't catch the remainder of the question session so not sure if the male candidates were asked whether they preferred boxers or briefs...


Labels: feminist critique, gender, news, politics